Welcome to this weeks Miniatures & Musings!
—000—
This weeks miniature goes by the name of "Doc Scurlock" and sees a return to the Old West genre and to Knuckleduster miniatures. As with all the Knuckleduster figures it is very nicely sculpted and arrived with no cleaning up being necessary.
A straight forward paint job and a simplistic base.
—000—
Well It Made Me Laugh
Five Rules for Men to Follow:
Here are the five rules for men to follow for a happy life that Russel J Larsen had inscribed on his headstone in Logan, Utah. He died not knowing that he would someday win the "Coolest Headstone" contest …
It's important to have a woman who helps at home, cooks from time-to-time, cleans up and has a job.
It's important to have a woman who can make you laugh.
It's important to have a woman who you can trust and doesn't lie to you.
It's important to have a woman who's good in bed, and likes to be with you.
It's very, very important that these four women do not know each other or you could end up dead like me.
—000—
Give Me Five
If money were no object these are the five classic cars I would immediately go out and buy. Prices vary significantly but in reality 1 of the 5 I could buy now in theory.
E Type Jaguar Convertible
Aston Martin DB5
Mini John Copper Works 1275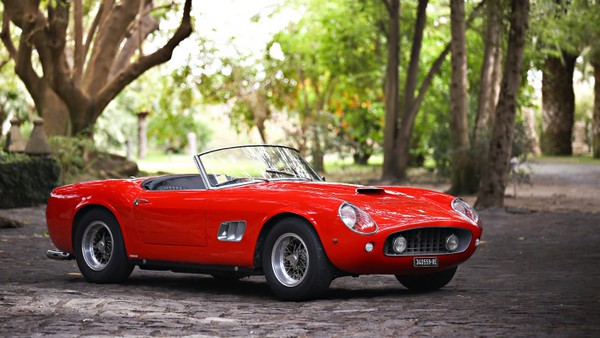 Ferrari 250 GT Spyder GT Convertible
MG A Roadster
—000—
This week TIM has been listening to …
"Paranoid" by Black Sabbath. Ozzie Osbourne before the drink, drugs and Bat diet. A classic head banging blast.
—000—
This week TIM has been watching …
"Anna and the Apocalypse". Billed in some reviews as High School Musical meets Shaun of the Dead. Not a film I had been aware of but gave it a try and thoroughly enjoyed it.
—000—
Remember …
90% of being married is shouting "What" from other rooms.
—000—
TIM